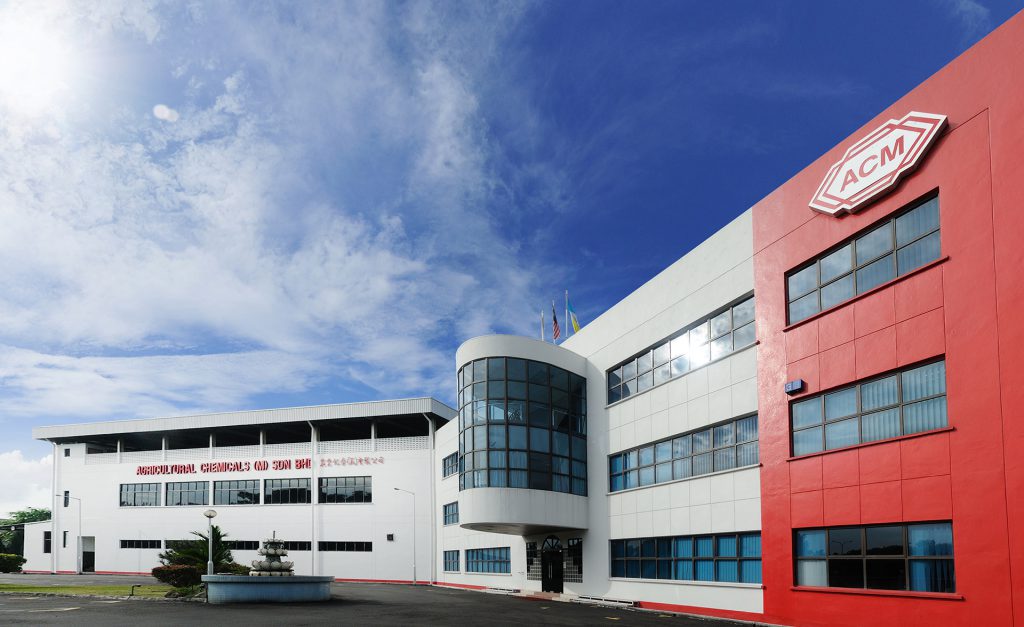 Agricultural Chemicals (M) Sdn. Bhd. (ACM) was established in 1969 and located in Penang, Malaysia. We are a Japanese-Malaysian joint-venture company. Our current shareholders are Nihon Nohyaku Co., Ltd., Marubeni Corporation and Pertubuhan Peladang Kebangsaan (NAFAS). From its core business as a pesticides formulator, ACM has grown into a leading industry player for agrochemicals, farm machinery and environmental health products.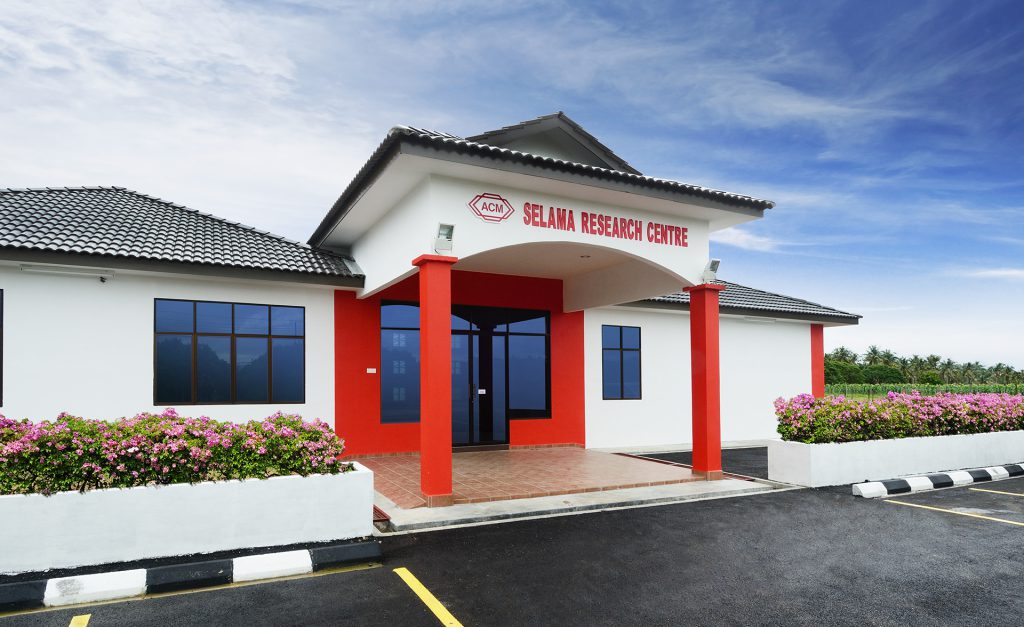 Apart from manufacturing facilities at headquarters in Perai, Penang, ACM's very own 62-acre Selama Research Centre (SRC) was set up in 1978 in Selama, Kedah. Located approximately one hour's drive from ACM HQ, SRC has a wide range of tropical crops such as paddy, vegetables, oil palm, rubber, ornamental plants, pineapple, fruit trees and other short-term crops, planted for research purposes.
At ACM, we aspire to contribute towards national food security in Malaysia by supplying quality products, farm machinery and technical know-how. We are also a major vendor for insecticide products used in public health sector.
To be solution provider of choice, ACM is built on a strong foundation on which our products, services and principles are:-
Affordability : By leveraging on our extensive global supplier network, we are able to source quality technical grade active ingredients for local formulation into affordable products.
Innovative & Sustainable : Recognising that knowledge is essential for success, we continuously seek innovative technologies from our global business partners and work hard to adapt them for customer satisfaction.
Expertise-backed : We provide timely pre- and post-sales services, and knowledge transfer.
Accessibility : With our manufacturing facilities based near the logistic hub of Penang, we are able to capitalise on excellent infrastructures in producing prompt deliveries. Besides, we are also actively monitoring and sharing information and control measures with our customers for early intervention before the occurrence of pest outbreaks.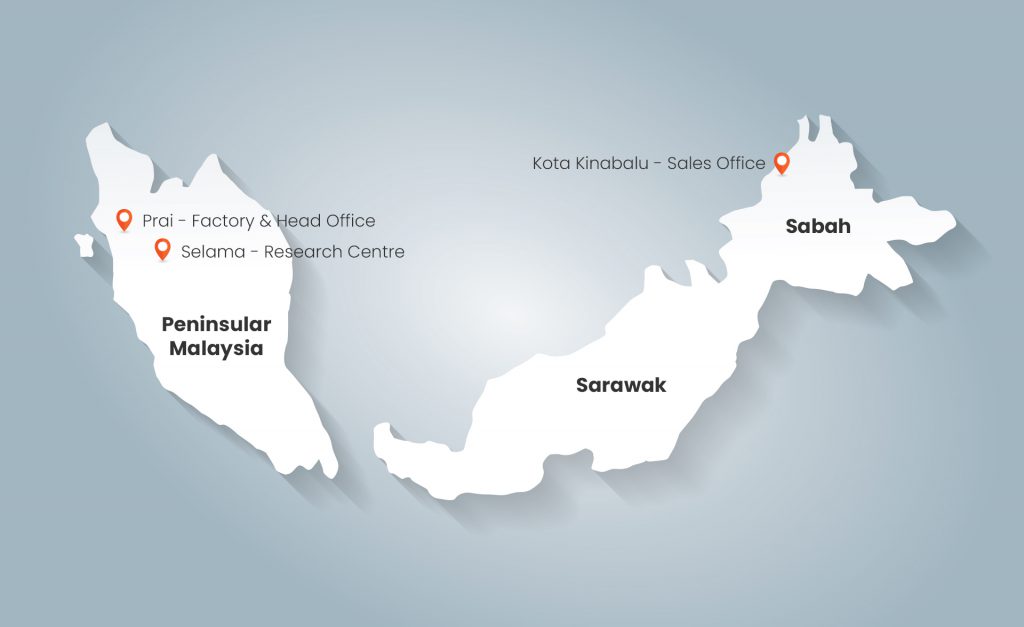 Socially and environmentally responsible : It is our mission to operate in manners that are safe for our stakeholders and environment in order to foster a better life.