Environmental Science Products
THIS IS A PESTICIDE ADVERTISEMENT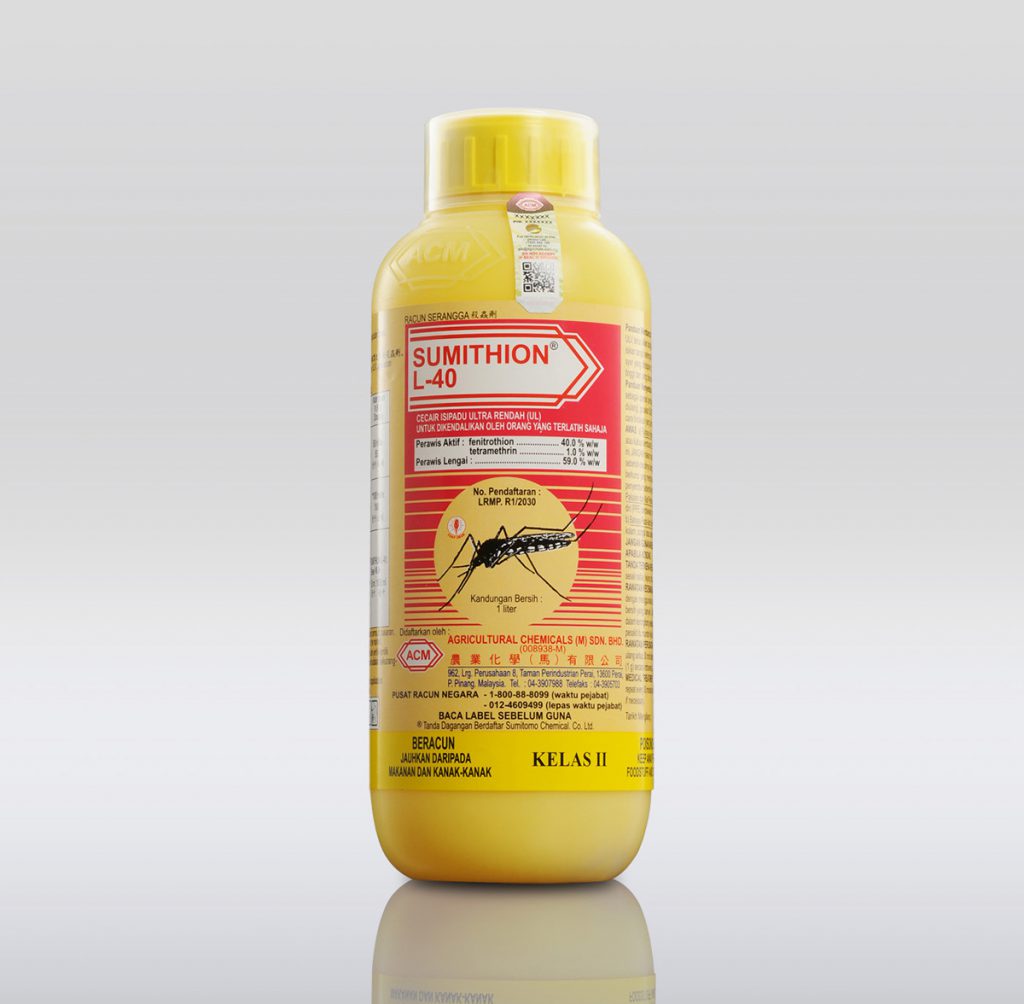 Trade Name:
SUMITHION® L-40
Active Ingredient:
Fenitrothion 40% + Tetramethrin 1% ULV Liquid
Formulation:
Ultra-low Volume Liquid
Available Packing:
1L, 25L
Registration No.:
LRMP.R1/2030
Description:
SUMITHION® L-40 is an insecticide from the group of organophosphate and pyrethroid which is specially designed for Ultra Low Volume (ULV) application and Thermal Fogging.
View Product Leaflet: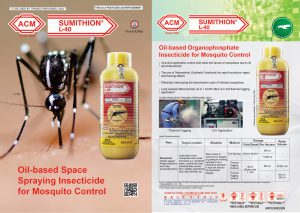 Pest

Target Location

Situation

*Method

Water Dosage

Mosquitoes
(Aedes aegypti, Aedes albopictus, Culex quinquefasciatus)
Sites where mosquitoes hide,
breed and active e.g.: residential areas,
construction sites, industrial sites,
animal farm, estates, abandoned land, high rise flats, etc.
When cases of vector borne disease
(e.g. dengue) is being reported or as a
preventive operation in high risk area for the mentioned disease.
ULV Spraying
500 ml/ha
**1000 ml/ha
Thermal Fogging
500 ml/ha
* Compatible with most ULV machines and thermal fogging machines in the market.
** The larvicidal residual activity has persisted for at least 4 weeks.
READ THE LABEL BEFORE USE