THIS IS A PESTICIDE ADVERTISEMENT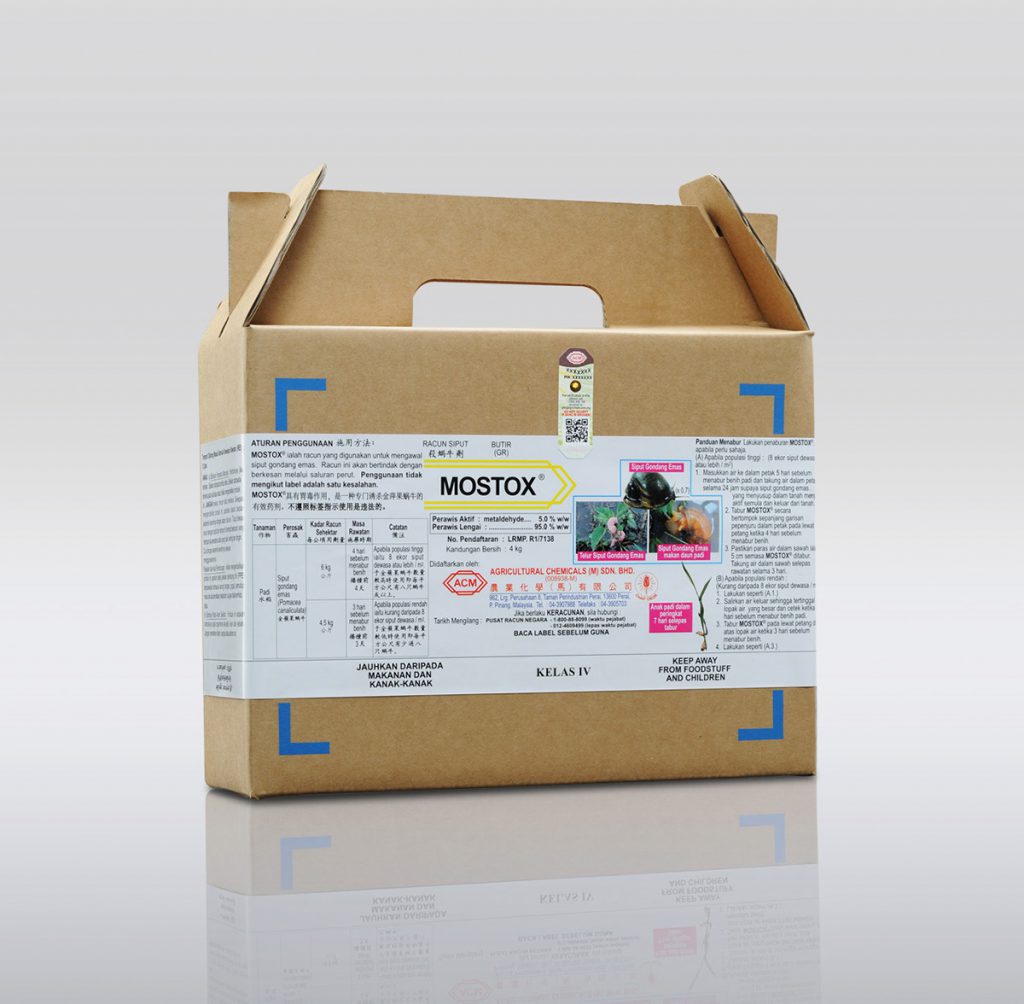 Trade Name:
MOSTOX®
Active Ingredient:
Metaldehyde 5% w/w
Formulation:
Granule
Available Packing:
4 kg
Registration No.:
LRMP.R1/7138
Description:
MOSTOX® is a contact mollusicide that acts as stomach poisoning for the control of golden apple snail.
Crop

Pest

Dosage Per Hectar

Application Timing

Remark

Paddy
Golden Apple Snail
(Pomacea canaliculata)
6 kg
4 days before sowing
When high population i.e. 8 or above adult snails /m2.
4.5 kg
3 days before sowing
When low population i.e. less than 8 adult snails /m2.