THIS IS A PESTICIDE ADVERTISEMENT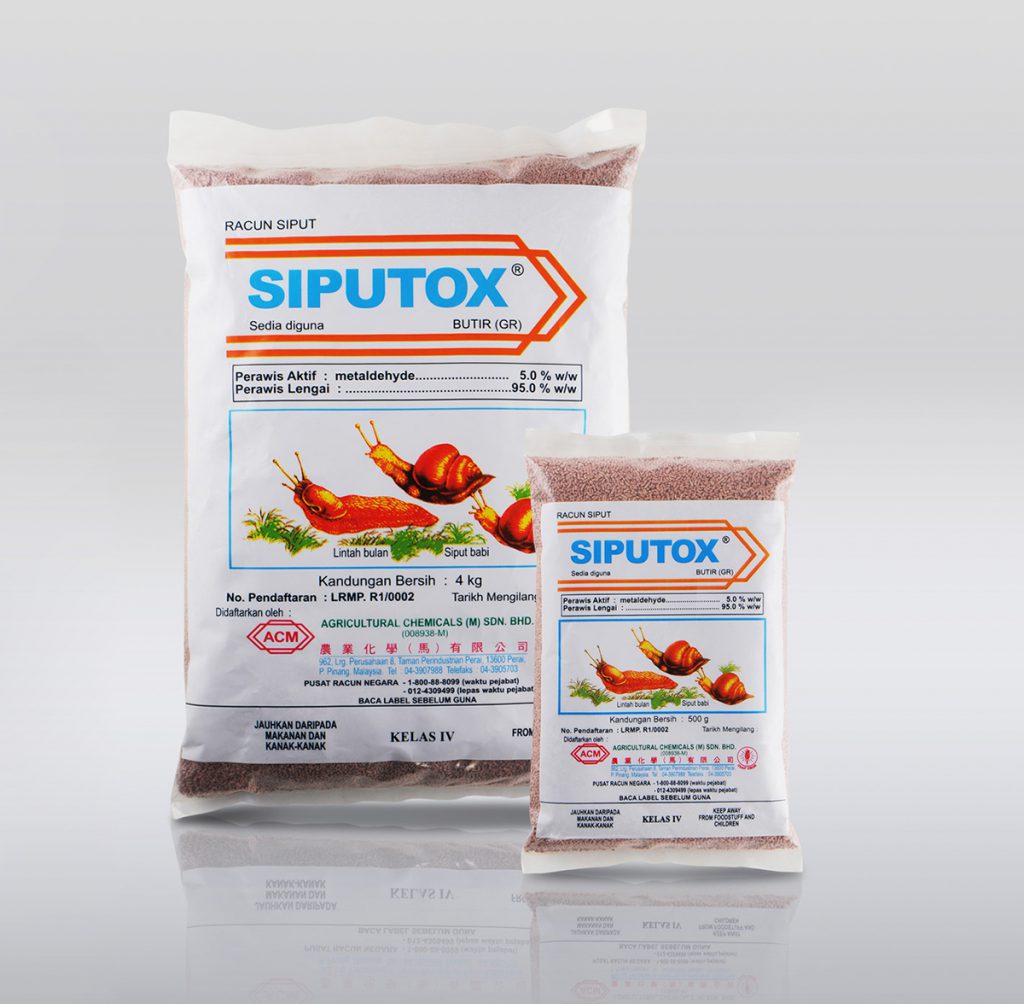 Trade Name:
SIPUTOX®
Active Ingredient:
Metaldehyde 5% w/w
Formulation:
Granule
Available Packing:
500 g, 2 kg, 4 kg, 5 kg, 25 kg
Registration No.:
LRMP.R1/0002
Description:
SIPUTOX® is a stomach poison molluscicide for the control of slugs and snails which are always found attacking the household plants, vegetables, orchards, and estate crops as tabulated below.
Crop

Mit

Dosage

Method

1 Plant

Per Hectare

Vegetables, Estate Crops Nurseries
Slug
(Mariaella dussumieri)

Garden Snail
(Achatina fulica)
4 g
25 kg
Apply at late afternoon, especially on wet ground,
after watering, rain or irrigation.
Fruit Trees
10 g
Spread around the tree and planting area
to prevent pests from entering the planting are.
Paddy
Golden Apple Snail
(Pomacea canaliculata)
–
6 kg
Apply when population of adult snails exceeds 8/m2.
4.5 kg
Apply when populations of adult snails is low, i.e.less than 8/m2.
READ THE LABEL BEFORE USE