THIS IS A PESTICIDE ADVERTISEMENT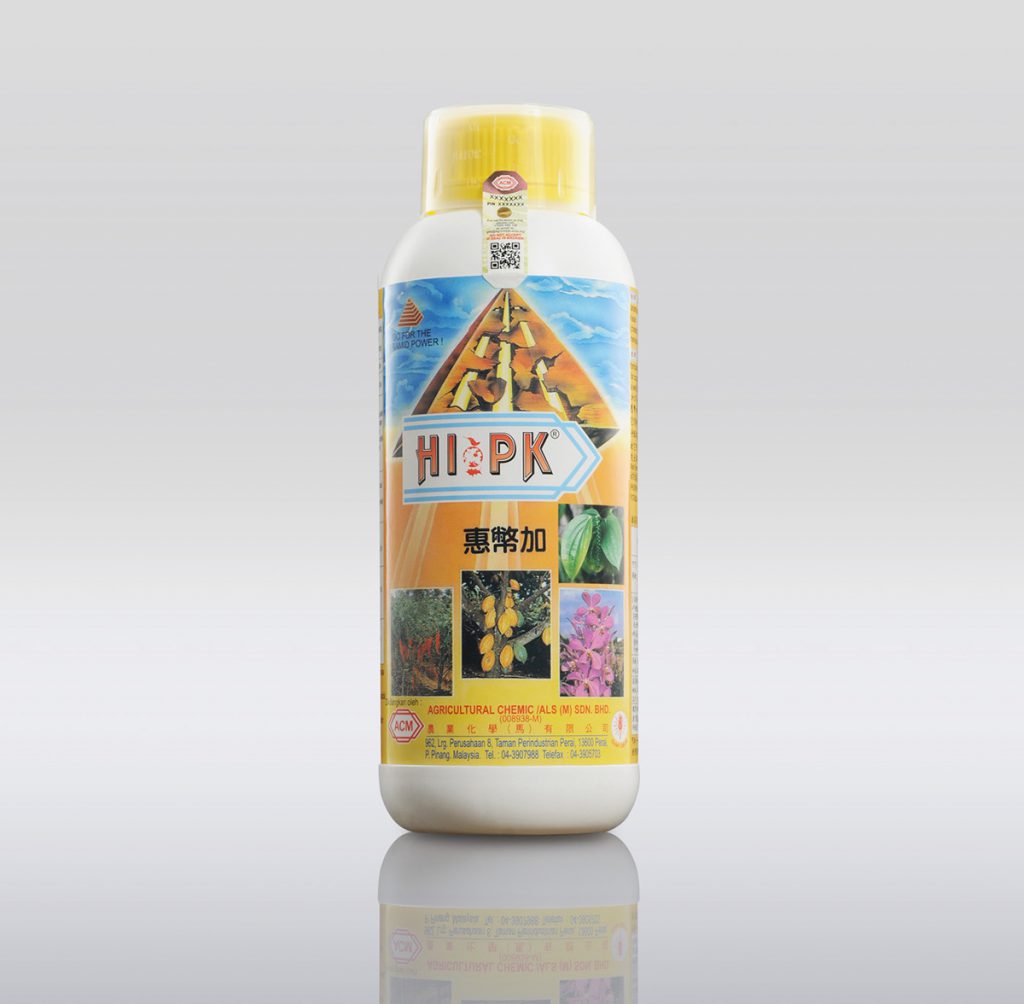 Trade Name:
HI-PK™
Formulation:
Flowable
Available Packing:
800ml, 3L (Other packing available on request)
Description:
HI-PK™ is a highly concentrated flowable foliar fertiliser produced with the latest state-of-art technology in crop protection formulation.
Characteristics:
– Chelated trace elements which enhance absorption by plants.
– Being buffered, any clear water of pH 3-9 can be used for dilution.
– It is compatible with most fungicides and insecticides.
– Being liquid and flowable, it can be poured with ease and used with accuracy i.e. not messy as in crystalline solids.
Crop

Dosage

Method

Cocoa – Nursery
0.5 liter/ha
(10 ml per 10 L water)
Apply at 7-day interval
Cocoa – 1st year
Pepper
1 liter/ha
(20 ml per 10 L water)
Apply at 14-day interval
Mature Cocoa

To promote refoliation following pest and disease attack
To supply additional potassium to developing pods

1-2 liter/ha
(20-40 ml per 10 L water)
7 days when symptoms of deficiency are observed
2 liter/ha
(40 ml per 10 L water)
14 days on developing pods
Fruits
Watermelon, Papaya, Citrus, Guava, Startfruit
2-3 liter/ha
(40-60 ml per 10 L water)
Apply at 14-day interval
Vegetables
Fruits Vegetable – Chilli, Okra, Brinjal, Gourds
1-2 liter/ha
(20-40 ml per 10 L water)
Apply at 7-day interval
Ornamentals
Chrysanthemum, Carnation, Rose, Orchid
2 liter/ha
(40 ml per 10 L water)
Apply at 7-day interval