THIS IS A PESTICIDE ADVERTISEMENT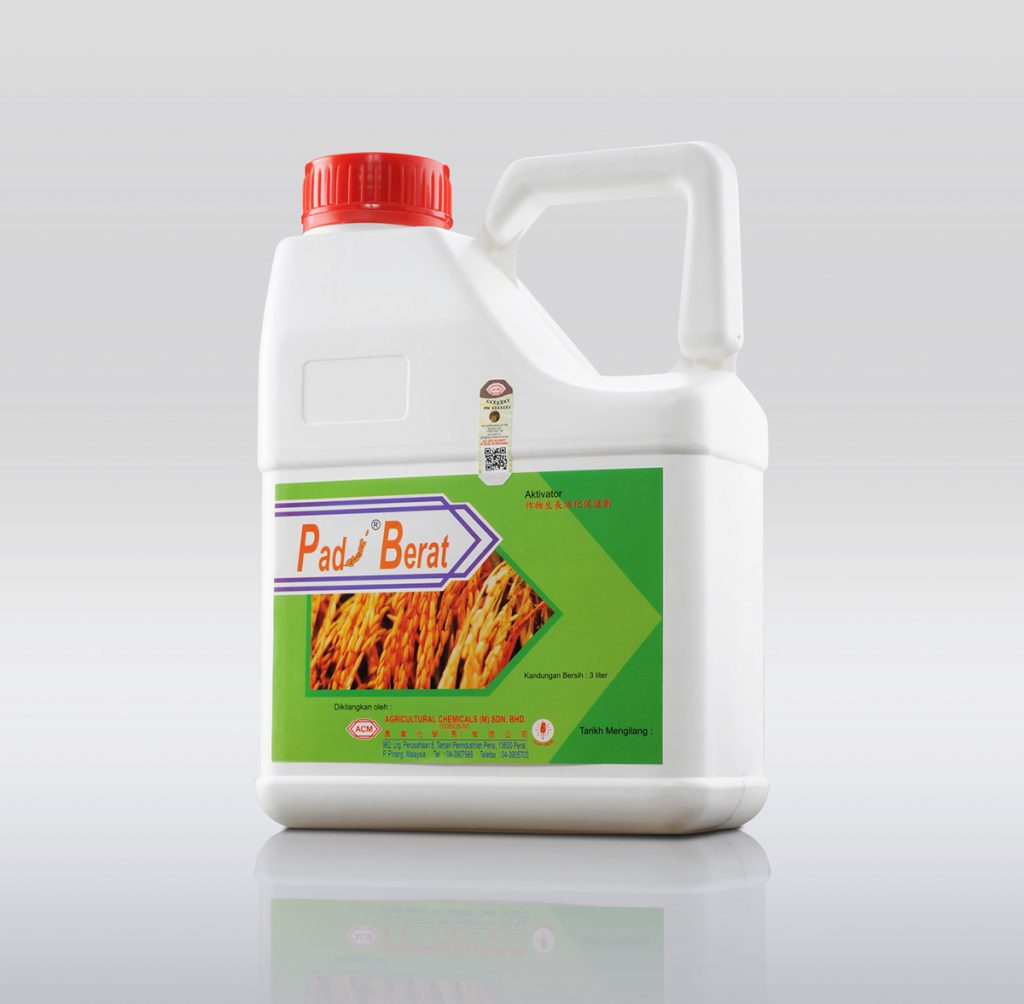 Trade Name:
PADI® BERAT
Formulation:
Liquid
Available Packing:
800 ml, 3 litres (Other packing avail able on request)
Characteristics:
– Encourage the formation of the full heavy grain.
– Stimulate plant cell division, resulting in higher chlorophyll and protein content and the formation of more flowers and pollination.
– Provide the main elements of N,P,K, Trace elements such as Fe, Zn, B, Cu, Mo, and enhancer needed by the paddy plants.
Crop

Dosage

Method

Paddy
3 litres/ha
(spray volume = 280L)
Apply at 60 days after sowing