THIS IS A PESTICIDE ADVERTISEMENT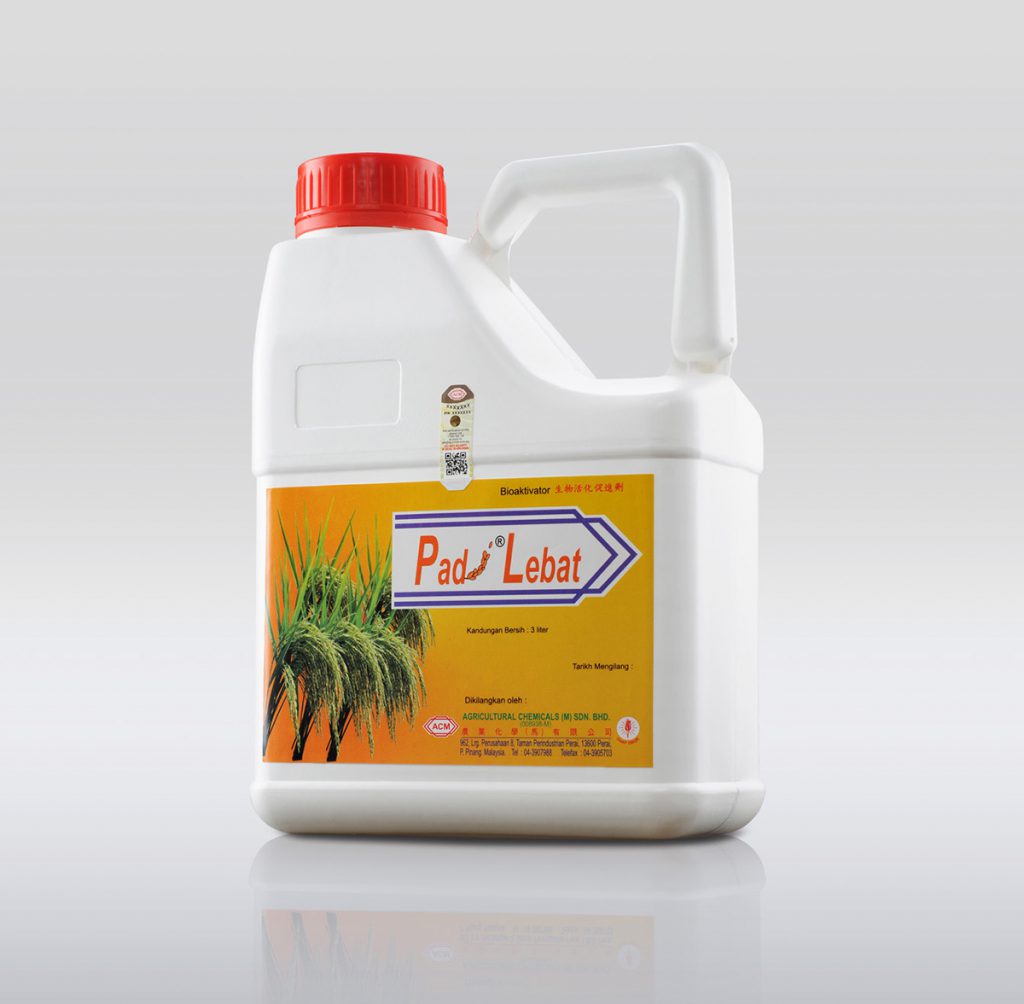 Trade Name:
PADI® LEBAT
Formulation:
Liquid
Available Packing:
800 ml, 3 litres (Other packing avail able on request)
Characteristics:
– Contains 22 amino acids, organic acids, different vitamins, nucleic acids, glucose and trace elements such as MgO, MnO, Zn, Mo, S, B2O3 and CaO.
– Encourage the formation of a longer stalk and more abundant grains.
– Enhance physiological activity and promote healthy plant growth.
– Easily and quickly absorbed by the leaves.
– Compatible with most pesticides and can be added during spray.
Crop

Dosage

Method

Paddy
3 litres/ha
(spray volume = 280L)
Apply at 30 days after sowing